Tickamore relies on the human factor in user service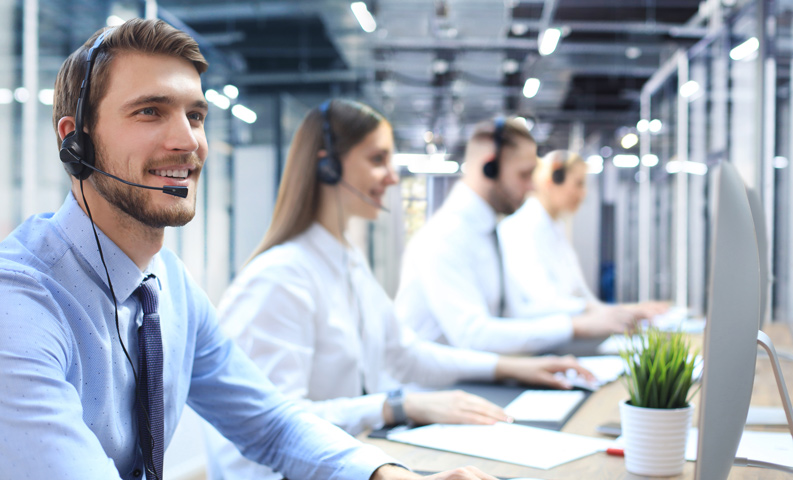 Social networks contribute to making the quality of care received an increasingly relevant element. An unsatisfied user can generate an image crisis for any company thanks to the speed of diffusion, the repercussion and importance that this communication channel currently has.
At Tickamore, we know that the Call Center is the voice and image of the companies we represent, as well as a key element in the corporate image.
Human interaction is key to customer satisfaction. The activity of our CAU in the sector during the last decade, leaves us with some indicators according to which around 85% of users prefer to deal with a person when solving a problem or incident, regardless of the service channel.
Thanks to the incorporation of a multi-channel technological solution, which allows us to automate processes and mechanical or repetitive tasks, as well as manage some tasks more agilely and quickly, the human team is freed from these low-value tasks, maintaining the empathy of the service of attention to the user. Agents can thus focus on what is important: offering more specialized and personalized support.
Call Center Tickamore's commitment to a balance between technology and human resources, where the user experience is the center of the equation, translates into:
Improving the quality of contact with the customer.
Improving the efficiency of the service, in turn increasing the motivation and stimulation of the staff around a common project, and minimizing costs and management times.
The establishment and development of knowledge bases through which to continuously improve our internal processes and reinforce the ability of the team to achieve the established objectives.
This is the way to show our clients that we care about their problems and needs. Each unanswered call, or poorly attended, or mechanized without personalization, is a customer that we can lose.
That is why for Tickamore it is so important to have efficient call center services for receiving calls. One more proof of our commitment to the quality of the service and in favor of improving the visitor's experience.