Tickamore is undoubtedly the best solution ticketing for museums, theme parks, zoos, aquariums, aquaparks, natural parks, cinemas, theaters, shows and sporting events.
IACPOS has been our ticketing brand for 20 years and TICKAMORE arrives to expand this global experience in the leisure and culture sector.
More than 20 years helping leisure companies to grow and offer incredible and satisfying experiences
flexible and scalable sales, integration with third parties and new sales channels
of support and support in the exploitation, according to the needs, expert in the sector and adaptable
according to the complexity of the project, complying with quality and safety standards
proven, solvent and robust in the management of entrances and access to cultural and leisure spaces
These are our
GOLDEN SOLUTIONS
At TICKAMORE we offer a wide variety of ticketing options for all types of markets. Our experience gives us knowledge of the needs of each center according to its activity.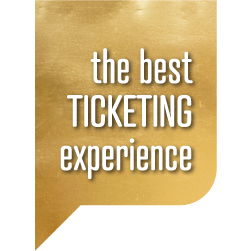 We conceive all projects as fruitful partnerships in long-term terms
👉🏻 Anything else about our brand?
These clients have already offered Tickamore experiences to their visitors